_______________________________________________________________
22.01.2022
Kolesha was now in heat and you can expect about summer when she is next in heat and then she can have her next litter.
Mac Bess is a long time coming. However, WHEN she then comes into heat, that is her starting shot for her first litter. Possible heat end of February-June. As nature will decide for itself.
As already mentioned, the stud dogs will be announced when the mating act has been safely planned and completed.
_______________________________________________________________
01/08/2022
Thank you very much for the great Christmas mails. I was very happy about every single greeting, postcard, letter or Christmas parcel. Now, however, it is time for getting pounds off".
We congratulate
Matobo Hills Jumo
on his offspring in the
Zuri Lumain
kennel owned by Arno and Renate. His better half Alika gave birth to 4 males and 4 females.
Like his father with me, Matobo Hills Sango Nadir helped raise and raise the offspring at Claudia's Kennel
Ekundu Zera
. And in the end a pretty girl was allowed to stay "especially for him (he thinks ;-)". Now he is employed full-time. ♥♥ All the best to our great-grandchildren in their new home.
A daughter of our Farai, the beautiful Roxy from Kennel Wageni African, has got a super great new home and arrived there immediately and without looking back. I am very happy that my dear friend Iris and her family took the chance and they are now sharing their lives together. For many years they had been very enthusiastic about Farai and took him into their hearts. Now, about 9 years later, it works out this way. I'm really happy. ♥♥♥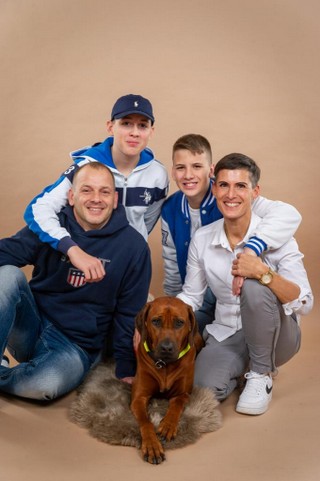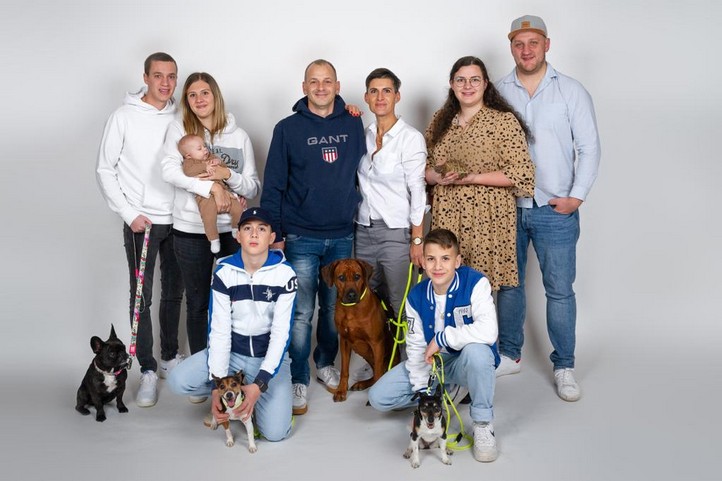 _______________________________________________________________
Again, one year to the next changes and once again we have to realise that time does not stand still with us either.
I can't summarise all the experiences and impressions of the last few months. They were too intensely emotional and eventful. But anyone who has regularly followed us on our website knows exactly what I am talking about.
First of all, I would like to pause and thank our lost loved ones for their lives with us, let's remember from the bottom of our hearts what they have done wonderfully in our lives.
Multi CH.
Matobo Hills A'Makena Liu Pili
With this year's annual reflection, we want to conclude not only the last 12 months, but also the last 2.5 years or maybe even much more.
During this time, we were not only all broken down by Corona, but we also had to take the time to reflect on what we have done for ourselves and the race so far and what we may still be willing to do for ourselves and the race. If it were only about these wonderful dogs and family members, there would be no single doubt or reason to think.
We used the time to reflect and recharge our batteries to turn another "round" in this carousel. This is how we plan 2 wonderful litters in the new year. Mac Bess will have her first throw and Kolesha will have her 3rd Throw. Jurell is unfortunately neutered due to the life-threatening events after her cesarean section and can no longer have babies. Her life continues alive and healthy in our pack. ♥♥
For our litters, we already have the potential males in mind. However, these will not be announced until the corresponding stud act has actually, successfully been carried out and celebrated. Before that, too much can simply change, especially what happened in the past has shaped us. True to the motto: "everything can, nothing must".
At this point, I would now like to bring this year's annual financial statements to an end and thank all those who have spent the last 12 months and all the years before with us.
I am looking forward to the next 12 months and all the dear people and four-legged friends who will spend them with us.
A HAPPY NEW YEAR ♥
P.S.: I would like to remind you that from today we have made our new ANNUAL CALENDAR available above. You can reach this by clicking on the button. Have fun with it...
_______________________________________________________________